It's one of those hot days where you just want to throw on something casual yet tasteful. You're rushing out to meet your friends for a quick lunch, or you need to do a run to the store for an errand. This look by Jenny Tsang (IG: @tsangtastic) is perfect for that. A white two-toned t-shirt matched with a pair of straight cut-off jeans, this outfit will keep you cool (pun intended) and never go out of style. The outfit allows you to get creative with accessories like a Louis Vuitton fanny pack and some black and nude flats that play off the double colours of the t-shirt, and you're done!
A simple white t-shirt is a wardrobe must-have. It goes easily with most things, whether it's adding a playful touch to a formal skirt or going for a clean look with linen pants. A light mustard-coloured trim on the sleeves and collar gives the t-shirt a refreshing summer look while still being in style for autumn.
Straight-cut washed out jeans have made a recent reappearance in the fashion scene. With a range of designs like shredded, ripped, double-shaded or cut-offs like these ones, you're spoilt for choice. Showcased here are the old school washed-out blues, a loose, frayed and easy fit, with a few vintage details that can't help but look ruggedly complete with that t-shirt.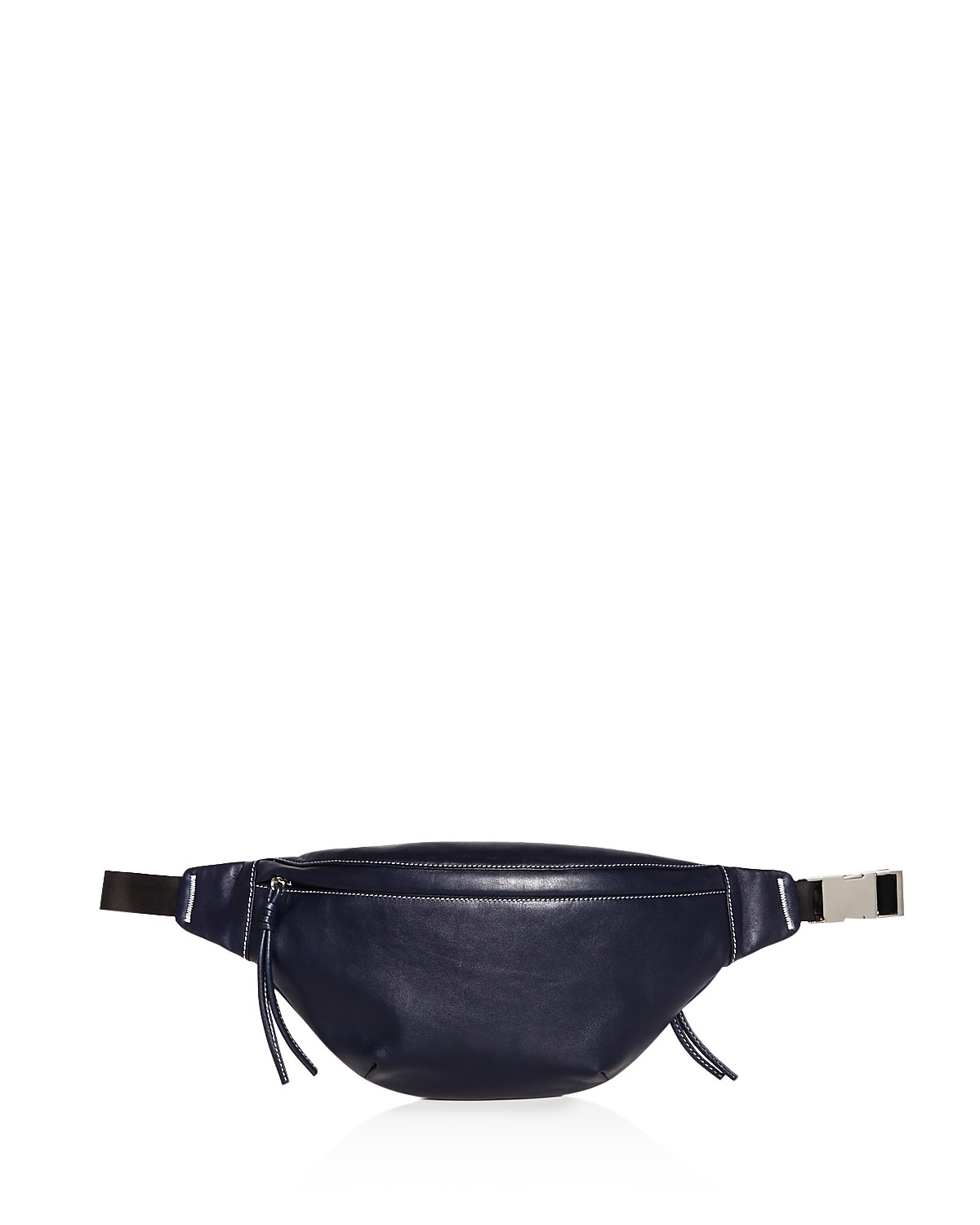 Although fanny packs developed quite the bad reputation in the 90s, they have returned with a vengeance. And ever since Louis Vuitton released it, these bags are everywhere. They have always been functional, but they're now trendier than ever, worn more across the chest than around the hips. So don't be afraid to use it even with a slightly smarter outfit!