Fashion is a tool to show your personality and makes a strong statement to people about you. As they say, first impressions count. Therefore, you cannot afford to go wrong with the things you wear and how you complement each outfit. Of the many accessories that you cannot do without in your everyday life, bags are a necessary item every woman should always be very selective about.
Here are some really cool but practical handbags that can match several personality types and fashionable outfits!
The ZAC Zac Posen is really an amazing bag that could go with any smart casual or even business wear. This gorgeously smart black leather bag is made from sleek and smooth leather. The bag comes with both a handle and shoulder strap, giving you options of how you want the bag to be carried. The ZAC Zac Posen can go with a blouse paired with jeans as well as office suits when you have a meeting to attend. The ZAC Zac Posen is available here.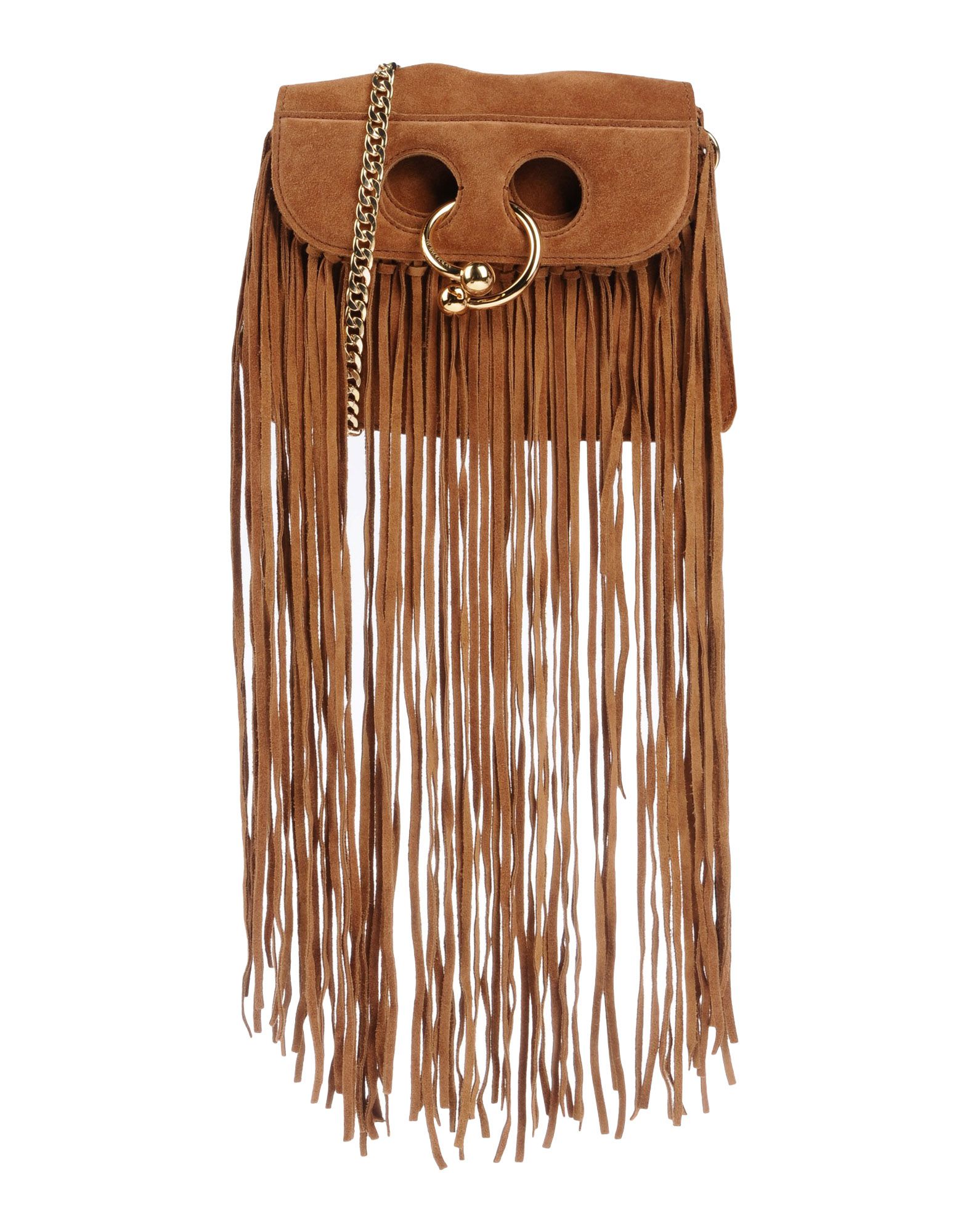 This is the perfect bag for parties, clubs or dates. The bag has a perfect design to give you an eclectic or slightly bohemian look. With the J.W. Anderson Across body bag, the fringe adds a bit of interest when paired with a floral dress or even plain dresses and in matching leather ankle boots. Also, the strap is removable thus turning it into a clutch suitable for a night out. The bag is available here.
Like pops of colour in your outfit? The Furla Metropolis Mini Crossbody bag is perfect for you. You can pick from many different colours that suit your dress and as the name suggests, you can the chain the strap across your body. This makes it a fun bag for date night or just a party night with your girlfriendsThis is one good looking bag you wouldn't be easily tired of. You could shop for it here.
If you're a little sporty and want an everyday bag, then this should be your choice of bag. This versatile tote has subtle camo print, which gives it a slightly edgy but sporty look. But its classic tote shape still allows you to match this with almost every outfit to work or during the weekends. This bag is available  here.

If you are going clubbing and don't want to hold an actual bag, why not get a simple card holder such as this? Simply slot in your credit card, a bit of cash and you can slot this all into your jean pocket – leaving your hands free! We simply love this girly pink one, don't you? Get yours today here.
This is the perfect bag when you really need to go out with a lot of things and you still want to remain classy. The handwoven outlook of the bag gives it an intricate design. It goes well with a jean and any casual shirt. Check it out here.
The Cuero & Mor Peria Bucket Bag has cool leather feel and outlook. Office wears are perfect for this kind of bag. See the bag here.